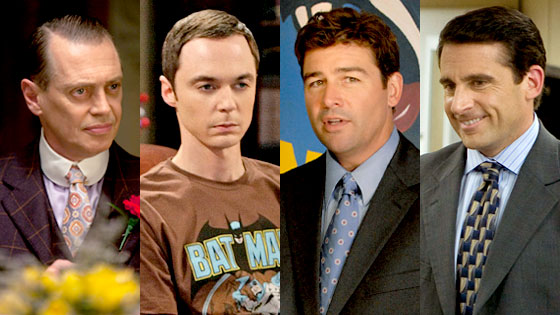 Best Actor, Drama Series
Should Win: Kyle Chandler, Friday Night Lights. Duh! Of course Kyle deserves Emmy gold. It's been a long time coming, and through the changing seasons (both television-wise and football-wise), Chandler has remained the anchor holding the storylines and characters down. Let's face it, Coach Taylor could have been played in a lot of ways, but Chandler's portrayal was perfection. Quiet, strong, flawed…helmets off to you, Mr. Chandler. Now give him the Emmy!
Will Win: Jon Hamm, Mad Men. It's no shock that the Emmy voters love Mad Men like humans love videos of cats on the Internet. (Have you seen this one? Delightful.) But Bryan Cranston of Breaking Bad has always snatched the trophy away from Hamm, and guess what? No nomination for him this year. So, after a particularly wonderful season of Mad Men, Don Draper will finally get his win. He's won other awards for his performance (Golden Globes, Screen Actors Guilds, etc.), but the Emmy has always eluded Hamm. Not this year.
We at KyleChandlerCentral.com couldn't agree more. Kyle Chandler should win. And just maybe, he will.